Blog Entries - 'Retail'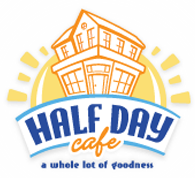 In 2018, Deerfield Township welcomed Half Day Café to its restaurant offerings at the corner of Wilkens Blvd and Irwin Simpson Road (8825 Wilkens Blvd). The owners, Dale and Patty Hipsley, residents of
read more …
Selected business will receive reduced rent at Deerfield Towne Center and $1,000 grant
Deerfield Township – Deerfield Township announced today a partnership with Ramco Properties, with support from the Mason Deerfield Chamber and Warren County Small Business Alliance, for a pop-up retail store in the Deerfield Towne Center during the 2018 holiday shopping season.
The Deerfield Township Holiday Pop Shop seeks to assist prospective small business owners in the operation of a brick and mortar retail location for a limited time with a reduced level of risk.
The program is intended to help the selected applicant understand what it takes to make the transition from creator, farmer's market vendor, or online store to a brick and mortar store.
read more …
Deerfield Township – Thunderdome Restaurant Group opened Maplewood Kitchen and Bar on Monday July 16, 2018 in the Deerfield Towne Center at 5065 Deerfield Boulevard in Deerfield Township, Ohio. This is the second location for the concept. The first is located in the 84.51 building in Downtown Cincinnati.
read more …