Blog Entries - Nov. 2018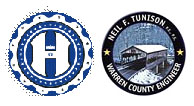 PRESS RELEASE
OPEN HOUSE PUBLIC MEETING REGARDING TWO (2) FIELDS-ERTEL ROAD CORRIDOR PROJECTS:
(1) New Entrance Ramp from Mason-Montgomery Road Directly to Southbound Interstate 71 (ODOT)
(2) Reconstruction of Fields-Ertel Road from Snider Road to Wilkens Boulevard
Lebanon, Ohio – The public is invited to an open-house public meeting regarding two projects currently under development by the Warren County Transportation Improvement District (WCTID) to address transportation needs in the Fields-Ertel Road Corridor.   The two projects are: construction of a new entrance ramp from Mason-Montgomery Road directly to Southbound Interstate 71 in conjunction with the Ohio Department of Transportation and the reconstruction of Fields-Ertel Road from Snider Road to Wilkens Boulevard. The meeting will be held on Wednesday, December 5, 2018 from 4:30 PM - 7:00 PM, at the Deerfield Township Administration Bldg, 4900 Parkway Drive, Suite 180, Mason, Ohio 45040.
read more …
Attention Deerfield Residents
Township staff has determined that brush removal to account for debris from the recent ice storm will take place the week of December 3rd. The normal brush stacking rules will apply. To review the rules please visit
http://bit.ly/2FDBByz
.
read more …
Deerfield Township, OH — November 16, 2018— The Board of Trustees wishes to announce that they will convene a Special Meeting on Tuesday November 20, 2018, at 11:00 AM. Meeting will be held at 9277 Centre Pointe Dr., Suite 300 West Chester, OH 45069.
read more …