PRESS RELEASE - Public Open House for Fields-Ertel Road Corridor Projects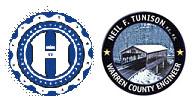 PRESS RELEASE
OPEN HOUSE PUBLIC MEETING REGARDING TWO (2) FIELDS-ERTEL ROAD CORRIDOR PROJECTS:
(1) New Entrance Ramp from Mason-Montgomery Road Directly to Southbound Interstate 71 (ODOT)
(2) Reconstruction of Fields-Ertel Road from Snider Road to Wilkens Boulevard
Lebanon, Ohio – The public is invited to an open-house public meeting regarding two projects currently under development by the Warren County Transportation Improvement District (WCTID) to address transportation needs in the Fields-Ertel Road Corridor.   The two projects are: construction of a new entrance ramp from Mason-Montgomery Road directly to Southbound Interstate 71 in conjunction with the Ohio Department of Transportation and the reconstruction of Fields-Ertel Road from Snider Road to Wilkens Boulevard. The meeting will be held on Wednesday, December 5, 2018 from 4:30 PM - 7:00 PM, at the Deerfield Township Administration Bldg, 4900 Parkway Drive, Suite 180, Mason, Ohio 45040.
This meeting is an opportunity for the public to review and comment on preliminary alternatives and designs for the respective projects.  The meeting is planned as an open house format so you may attend any time during the hours from 4:30 PM - 7:00 PM. Exhibits of the alternatives and preliminary designs will be on display along with additional information for the two projects.  County and ODOT officials along with their design consultants will be available to answer questions, and receive your comments. Opportunities to submit written comments during and following the meeting will be provided. Following the meeting, comments can be submitted until January 5th, 2019, to Dan Corey (WCTID) via email at Dan.Corey@co.warren.oh.us or by mail to Warren County Transportation Improvement District, 210 W Main Street, Lebanon, Ohio 45036. Meeting exhibits will be available at the website: www.WCTID.us.
Parking is available on site and is accessible.  Individuals who may require interpretation services or other accommodations to participate in this meeting should contact Dan Corey at the information below, seven (7) days prior to the meeting. For more information, please contact: Dan Corey, Assistant County Engineer, Phone: (513) 695-7725 or Email: Dan.Corey@co.warren.oh.us.
The environmental review, consultation, and other actions required by applicable Federal environmental laws for this project are being, or have been, carried‐out by ODOT pursuant to 23 U.S.C. 327 and a Memorandum of Understanding dated June 6, 2018, and executed by FHWA and ODOT.
About the Warren County Transportation Improvement District
The Warren County Transportation Improvement District(WCTID) is a governmental entity created by the Warren County Board of County Commissioners. The WCTID possesses general powers to operate and fund highway-related projects with the purpose to improve the transportation system in Warren County.
###
OPEN HOUSE PUBLIC MEETING FOR FIELDS-ERTEL ROAD CORRIDOR PROJECTS
Wednesday, December 5, 2018  |  4:30 PM - 7:00 PM
Deerfield Township Administration Bldg
4900 Parkway Drive, Suite 180, Mason, Ohio 45040
Media Contact:
Savannah Shafer
Director of Communication
(513) 695-3302
Savannah.Shafer@co.warren.oh.us