Proposed 50-Day Closure of the Foster's Viaduct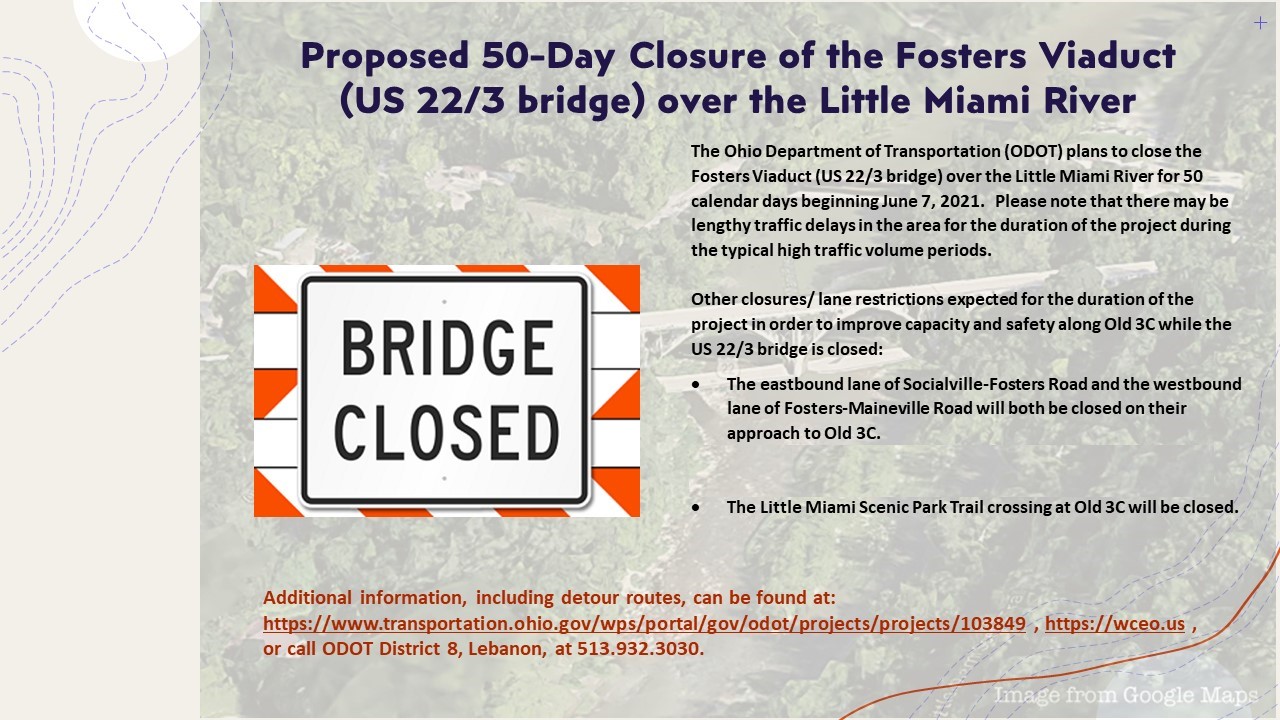 The Ohio Department of Transportation (ODOT) plans to close the Foster's Viaduct (US 22/3 Bridge) over the Little Miami River for 50 calendar days beginning June 7th, 2021. Please note that there may be lengthy traffic delays in the area for the duration of the project during the typical high traffic volume periods.
Other closures/lane restrictions expected for the duration of the project in order to improve capactity and safety along Old 3C while the US 22/3 bridge is closed:
The eastbound land of Socialville-Fosters Road and the westbound land of Fosters-Maineville Road will both be closed on their approach to Old 3C.
The Little Miami Scenic Park Trail Crossing at Old 3C will be closed.
Attachments:
Additional information, including detour routes, can be found at:  https://www.transportation.ohio.gov/wps/portal/gov/odot/projects/projects/103849