New Traffic Signals on Wilkens Boulevard to be in Full Operation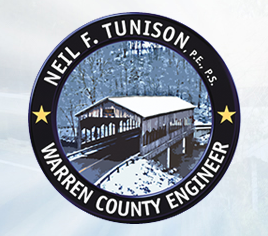 Lebanon, Ohio – Deerfield Township, Warren County, Ohio – Traffic signals recently installed on Wilkens Boulevard at the intersections with Natorp Boulevard, with Long Cove Dr/Bowen Dr. and with Terra Firma Dr./Mapledale Way will be placed in full operation on Tuesday, August 27, 2019. Thank you to the traveling public for your patience.
For more information, visit http://www.wceo.us/ or contact WCEO at (513) 695‐3301.
Media Contact:
Greg Carmack
Traffic Safety Supervisor
513‐695‐3328
Greg.Carmack@co.warren.oh.us
About the Warren County Engineer
County Engineers in Ohio are required by law to be registered as both Professional Engineers (P.E.) and Professional Surveyors (P.S.) They are responsible for the maintenance and construction of county roads and maintenance and construction of bridges on county roads, township roads, and certain streets within municipalities. They are also responsible for maintaining land surveying records, checking the accuracy and adequacy of recorded land transfer documents, and establishing or re‐establishing certain land survey monuments.
###