Kings CX A Great Success at Kingswood Park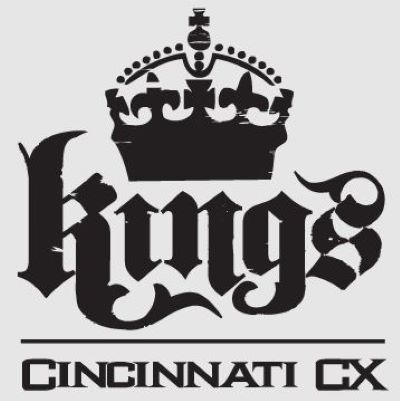 Deerfield Township, Warren County, Ohio – Deerfield Township's Kingswood Park proudly hosted the Kings CX Cyclocross Race on October 23rd to 24th. The annual event is one of the oldest cyclocross race weekends in the Midwest.
In 2021, the event reached new heights by serving as the final race in the new USCX Cyclocross Series, which also included races in Rochester, New York, Baltimore, Maryland, and Iowa City, Iowa.
Cyclocross is a type of bicycle racing which features riders competing over several laps on a short course with mixed terrains including pavement, wooded trails, grass, hills, and various types of obstacles.
"The race was a tremendous success with over 1,300 racers as well as thousands of spectators enjoying the beauty of Kingswood Park," said Julie Herrmann, one of the race organizers. "I can say it was a win for Deerfield. Everyone who came from out of town raved about how everything they could possibly need is so close to the venue!  We had people from all over North America there as well as the Netherlands, Ireland, and Great Britain."
The USCX Cyclocross Series is the pinnacle in the sport. It is designed to showcase the professional caliber of events included within the series with the goal of driving amateur and elite athletes and spectators to attend. The vision of the series is to enhance the amazing sport of cyclocross and bring it to the forefront. The race was broadcast live on the Global Cycling Network allowing it to promote Deerfield Township as a destination for cyclocross to a worldwide audience.
"Cyclocross is an exciting and unique sport that has found a home here in Deerfield," said Deerfield Township Board of Trustee's President, Kristin Malhotra. "We are thrilled with the exposure this race gives to our community and our best-in-class park system. We look forward to the next race."
The local race organizers will be working with the Township's Parks and Recreation Staff to ensure the course at Kingswood Park is cleaned up, reseeded, and returned to its previous state as they prepare for next year's race.
"Kingswood Park is the perfect location for events like the Kings CX. The racers and organizers are a true stewards for the park. They care for it as if it was their own land volunteering their time and energy to ensure the park is maintained and returned to its natural state after each and every event for the other residents and visitors," said Joel Smiddy, Deerfield Township's Parks and Recreation Director. "They are great community partners."
For more information about the Kings CX please visit https://cincinnaticx.com/.
ABOUT DEERFIELD TOWNSHIP: Deerfield Township is a vibrant community of nearly 40,000 residents who enjoy a diverse housing stock, excellent schools, a top notch park system, and a bustling retail and entertainment scene. It is the most populous jurisdiction in Warren County comprising over 16 square miles in southwest corner of Warren County and borders both Hamilton and Butler Counties. The Township Administration is committed to providing a thriving and safe community for its residents, businesses and visitors. For more information about Deerfield Township please visit: https://www.choosedeerfield.com/.
###