Jewish Discovery Center's Annual Chanukah Celebration Event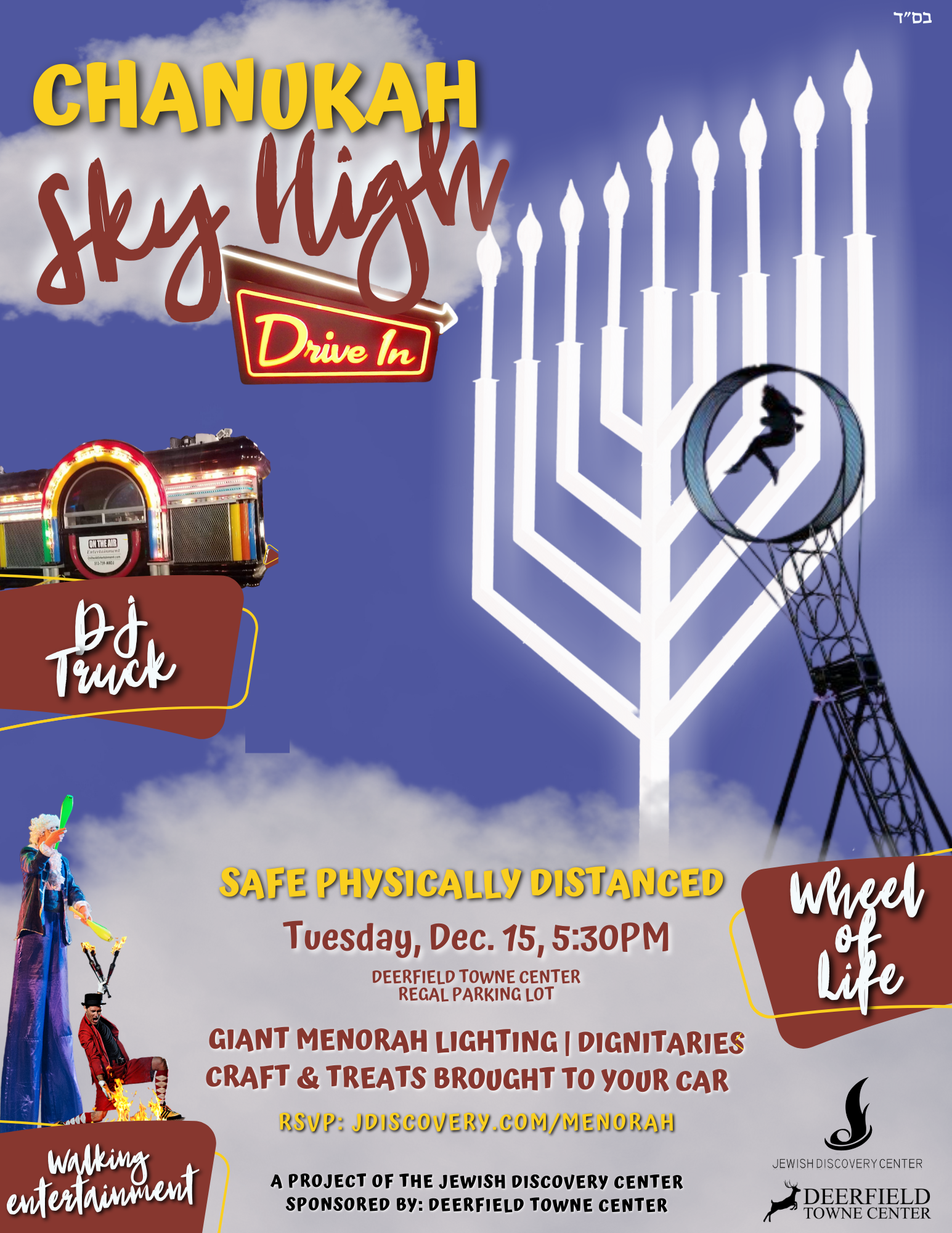 The Jewish Discovery Center's annual community Chanukah celebration at Deerfield Towne Center will take place on Tuesday, December 15th at 5:30 pm. The event will be a "drive-In", featuring a safe, physically distanced outdoor event allowing attendees to primarily remain in their cars. We hope you can join us for this year's event.
For more information and to RSVP please visit www.jdiscovery.com/menorah.