Deerfield Township Station 59 Now in Operation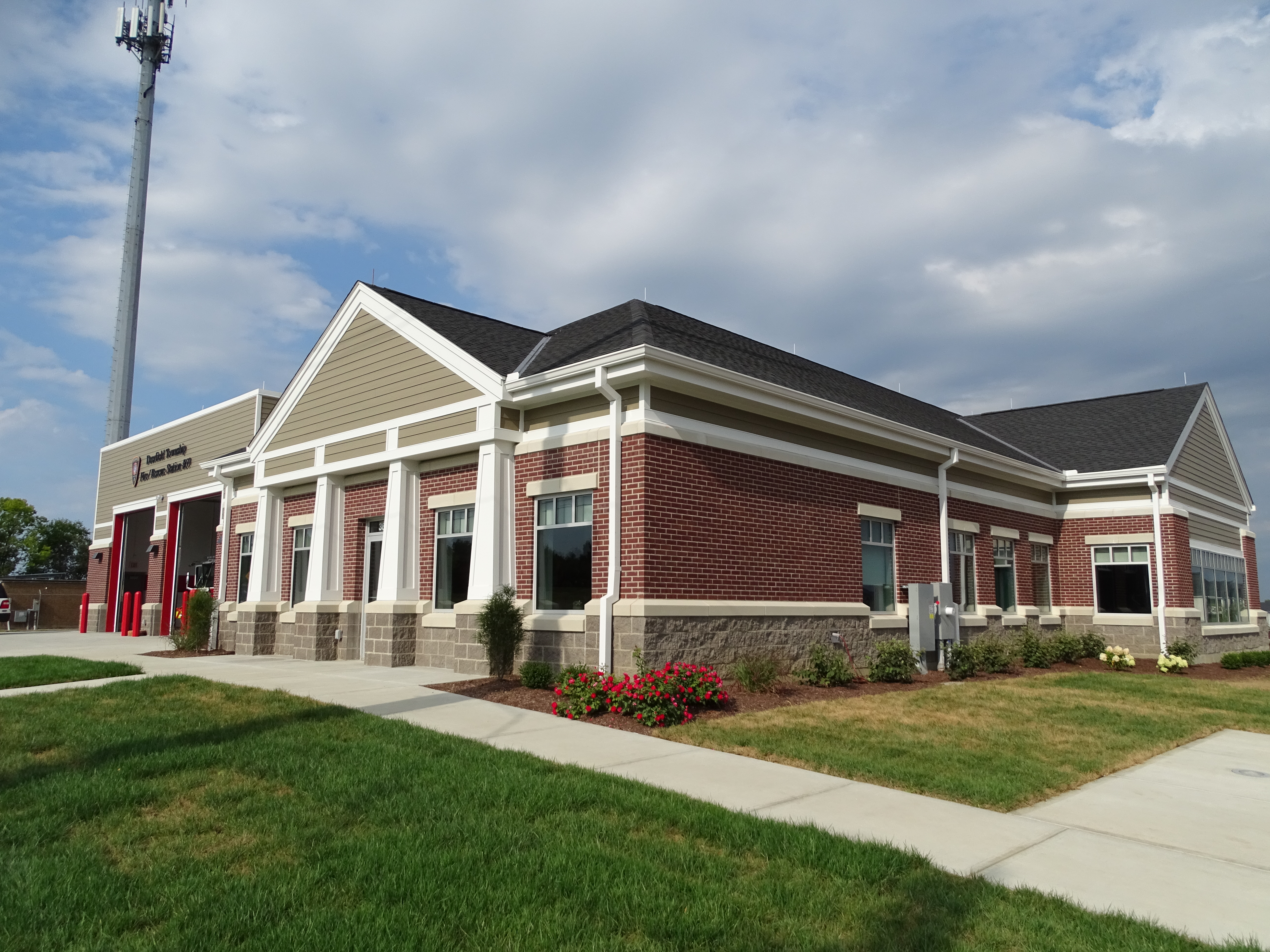 DEERFIELD TOWNSHIP, WARREN COUNTY, OHIO – Deerfield Township officially opened a new fire station (Station 59) at 3650 Butler-Warren Road.
The new facility, which staffs an Engine Company and an ALS Ambulance (Medic Unit), serves the Northwest Quadrant of the township, including all areas north of Tylersville Road to Brewer Road and Butler Warren Road to Mason-Montgomery Road.
The addition of this facility will have a significant impact on the Deerfield Township Fire and Rescue Department's ability to serve residents and achieve response times at or below the industry standard of six minutes.
The National Fire Protection Association set the standard for response time. By adhering to it, Township Fire and EMS staff are able to have the greatest possible impact on preserving property through reductions in fire damage and potentially save lives.
"We are extremely excited to put Station 59 into service," said Deerfield Township Board of Trustees President, Kristin Malhotra. "We need to make sure we are caring for the health and safety of the community and this new station gives us the ability to respond quickly and effectively. Thank you to all our partners who helped make this new fire station a reality."
The opening of Station 59 marks the conclusion of a process that begin in 2018 when Kramer and Associates performed an Independent Public Safety Review, which examined the need for fire protection in the Northwest Quadrant. The conclusion of this study recommended a new station be constructed to serve this portion of the community. In 2019, a design consultant, KZF, was hired after a thorough RFQ process to begin planning the construction. Also in 2019, Hills Properties donated a parcel of land near the Palmera Apartments along Butler-Warren Road to be used as the future site. In 2020, Oswald Construction was selected from a number of qualified applicants to serve as construction manager. Construction was completed this past week and the station began operations.
More information about the station, the process of how it came to be, and photos from throughout its construction can be found by visiting Deerfield Township's website, www.choosedeerfield.com.
ABOUT DEERFIELD TOWNSHIP: Deerfield Township is a vibrant community of nearly 40,000 residents who enjoy a diverse housing stock, excellent schools, a top notch park system, and a bustling retail and entertainment scene. It is the most populous jurisdiction in Warren County comprising over 16 square miles in southwest corner of Warren County and borders both Hamilton and Butler Counties. The Township Administration is committed to providing a thriving and safe community for its residents, businesses and visitors. For more information about Deerfield Township please visit: https://www.choosedeerfield.com/.
###