COhatch to open Cincinnati market; Signs deal with RPT Realty for Deerfield Towne Center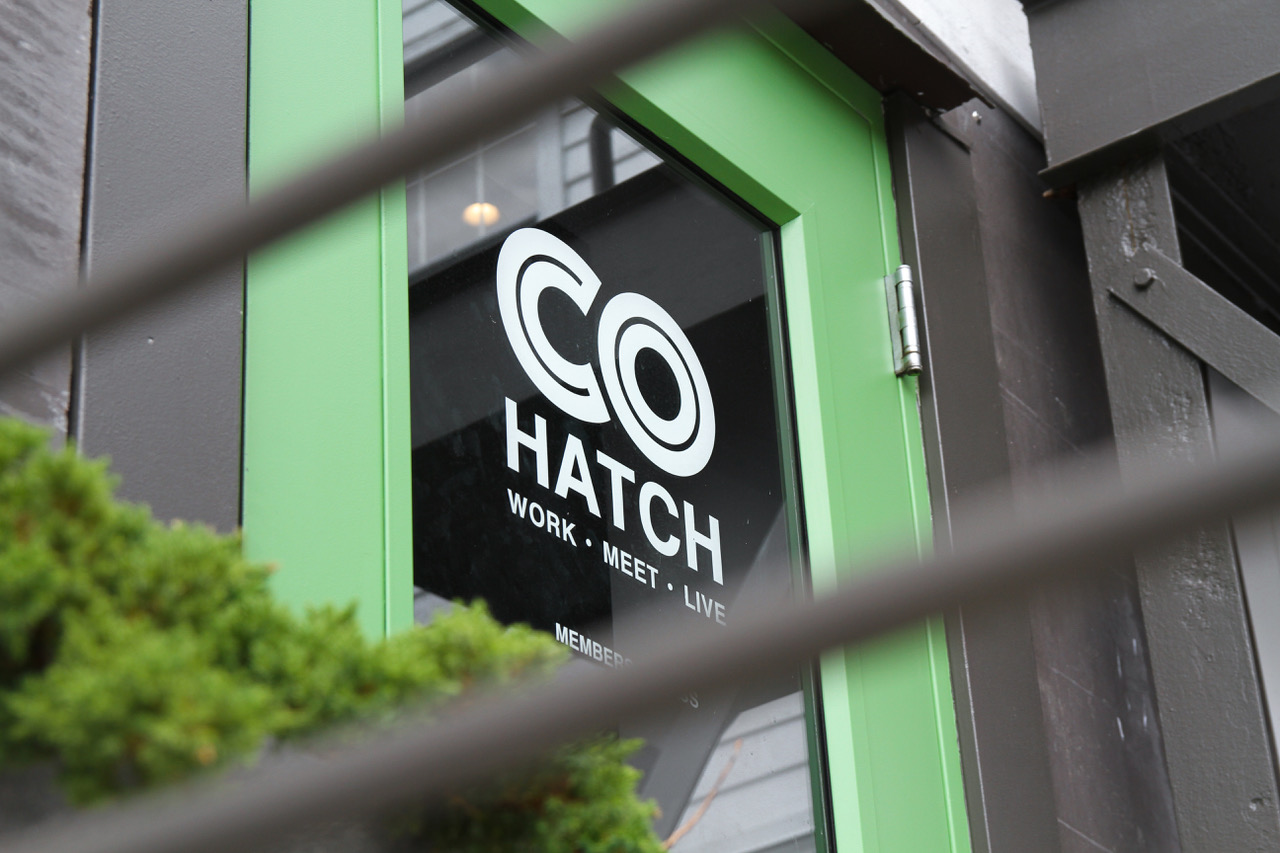 PRESS RELEASE FROM DEERFIELD TOWNE CENTER
Lifestyle brands join forces to bring new experiences, energy and co-working social enterprise space to upscale area of Cincinnati; marks third major market and a tripling of locations for COhatch 
WORTHINGTON, OHIO, September 25, 2019 – Columbus-based start-up COhatch, a social enterprise offering a new kind of shared work, social, and family space built on community, continues its aggressive expansion plans with the addition of another 10 locations in Cincinnati, Ohio, and inks its first in-market deal with RPT Realty.
Currently COhatch has 10 locations in Columbus, Dayton and Springfield, Ohio and another 10 planned for Indianapolis and now Cincinnati -- representing a tripling of its footprint since the company's inception in 2016.    
Known for repurposing and re-energizing its spaces, COhatch is taking over the former Arhaus site at the heart of RPT's Deerfield Towne Center that is home to a curated collection of more than 50 national retailers, specialty boutiques, world-class restaurants and entertainment concepts including Whole Foods, Ulta, Aveda, Regal Cinemas and Maplewood Kitchen & Bar.
At its first Cincinnati site in Deerfield Township, COhatch will develop more than 13,000 square feet of co-working and event space giving members ready access to the North side of town, where it is expected to open in the Spring of 2020.  
COhatch has set its sights on another nine locations in Cincinnati, many in walkable urban areas requiring revitalization and building restoration that honors the history and architecture of each space. The goal of COhatch is to create a modern community space aimed at fostering innovation, collaboration and community. 
According to COhatch founder and CEO Matt Davis, "Our work continues to give local area residents another reason to work, meet, live in the vibrant communities that they love. We see Cincinnati as a perfect fit for our lifestyle concept that brings together entrepreneurs, start-ups and non-profits in a community townhall 2.0 concept where we provide the space, locations, tools and activities to help individuals and organizations flourish."
The Deerfield Towne Center COhatch will offer a combination of private offices, dedicated desks, game areas, co-working spaces, meeting rooms, large conference rooms, and family-friendly indoor-outdoor event spaces. It also includes a standard set of business amenities (Wi-Fi, desk, fax/mail services).
The meeting and event spaces will be available to the community as well as COhatch members and are suitable for hosting off-site company meetings and celebratory life events.
"We are very excited to welcome COhatch to Deerfield Towne Center," said Billy Andrews, General Manager of Deerfield Towne Center. "This is truly a unique concept and one we are looking forward to introducing to our community, providing another compelling reason to visit Deerfield."
In building out its footprint, COhatch has been working with real estate investment trusts (REITs) to innovate by repurposing and revitalizing former retail spaces as more and more shopping malls transition to multi-use properties.
Members can access all COhatch resources and spaces at any of its locations throughout the Midwest.
About Deerfield Towne Center
Deerfield Towne Center is the premier lifestyle shopping center, located at Irwin Simpson Road and Mason Montgomery Road in Deerfield Township. It is home to a number of leading national anchor tenants including Whole Foods Market, Bed Bath & Beyond, Dick's Sporting Goods, Crunch Fitness, buybuy Baby, Ashley Furniture and a 16-screen Regal Cinema Stadium 16.  The center also features an exciting mix of specialty retailers, including Altar'd State, Charming Charlie, Chico's, Evereve, Lane Bryant, LOFT, Panera Bread, Rusty Bucket Corner Tavern, Maplewood Kitchen and Bar, Ulta Beauty and White House | Black Market among others.  Deerfield Towne Center is owned and operated by RPT Realty, (NYSE: RPT).
About COhatch
COhatch, a new kind of shared work, social, and family space built on community, offers members the services, activities, and amenities to live a fully integrated life that balances work, family, well-being, community and giving back. Founded in 2016, COhatch was created through the collaboration of a group of friends who wanted to live out their ideal lives and improve their community. COhatch has 10 locations in Columbus, Dayton and Springfield, Ohio with plans to develop 10 additional sites in Indianapolis and Cincinnati. Visit www.cohatch.com for more information. Follow COhatch on Instagram, Twitter and LinkedIN.    
#####