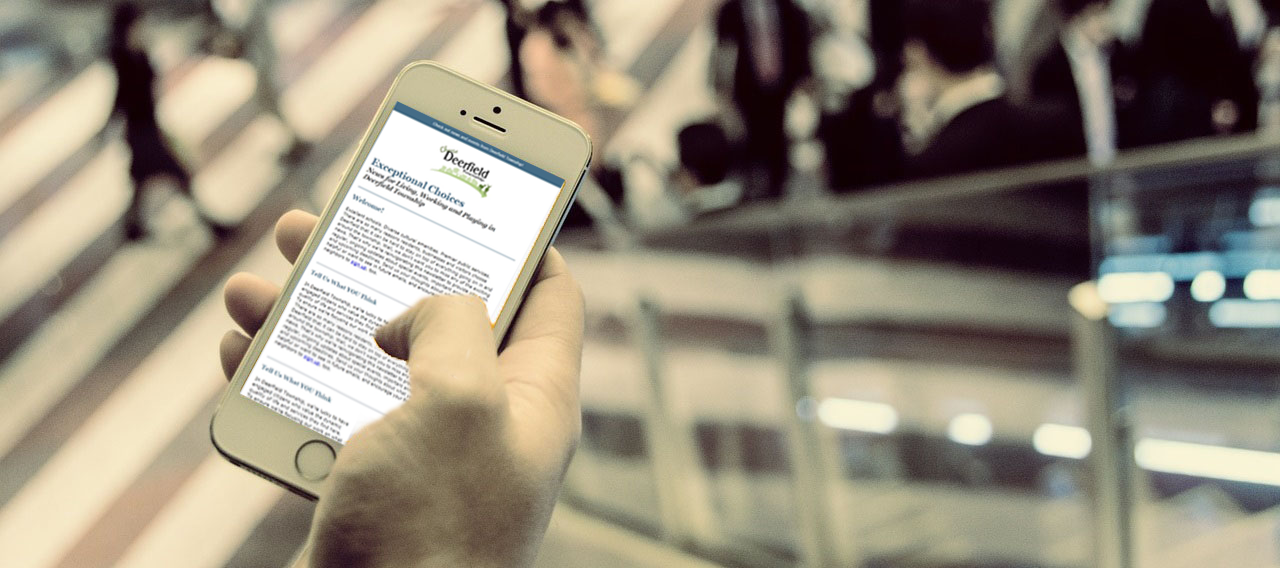 Deerfield Township E-Newsletter
Excellent schools. Diverse cultural amenities. Premier public services. There are so many reasons residents, businesses and visitors choose Deerfield that it can be hard to stay on top of everything going on in and around the township.
We don't want you to miss any of the exciting news. That's why we're providing you with regular, ongoing updates about special events, important announcements and upcoming deadlines through our Exceptional Choices email newsletter.